Serving the Community for Over 30 Years!
Brevard Medical Equipment has been serving the community for over 30 years. Since 1986, we have been a trusted name in the home medical equipment and supplies industry. Located in Merritt Island, we have a spacious and comfortable showroom stocked with top-notch home medical equipment such as:
Oxygen equipment
Bathroom safety products
Rental equipment
We work with hospice private pay, some private insurances and Medicare. To learn more, please get in touch with us.
---
We Rent Medical Equipment for Cruises
Keep your mind on your vacation and let Brevard take care of the rest. If you're planning a cruise and need to rent medical equipment to use during your trip, you've come to the right place. Brevard Medical Equipment rents:
Wheelchairs
Walkers
Mobility scooters
Oxygen concentrators
Portable oxygen concentrators
And more!
Whether you need it short term or long term, we've got a solution for you.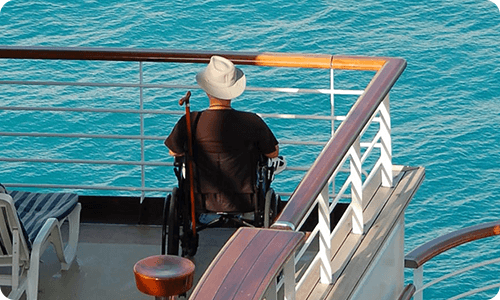 ---
When you work with us, you can expect prompt, friendly service and helpful answers provided by our caring staff. Have questions now? No problem, get started by contacting us or learning more about the services we offer.
---
Brevard Medical Equipment is a member of the Cocoa Beach Chamber of Commerce and is proud to be accredited by the Board of Certification (BOC) and has been since 2008!